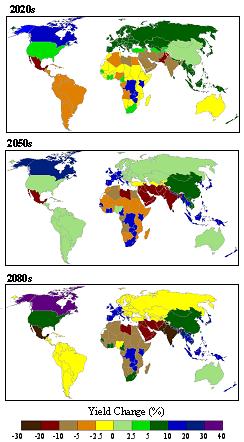 1. Results of modelling for crop yields in the future.
Source Rosenzweig and Iglesias, 2002

Changes in temperature, rainfall and carbon dioxide levels alter farming conditions.
The text on "future food production" shows maps which show how crop growth will change.
Use these maps to help you answer the following questions.