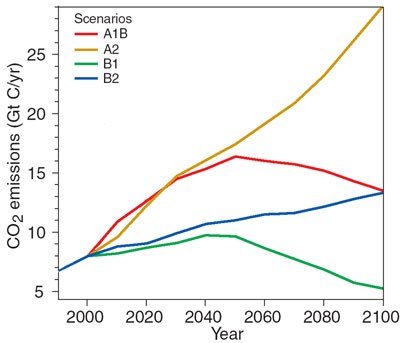 How CO2 emissions might develop over the coming century, according to four different scenarios. Adapted from IPCC. (click to enlarge, 60 kB)

Study the diagram and refer to what the text says about the four scenarios that the climate panel (IPCC) is drawing. The diagram shows how carbon emission may develop in the future, given each of the four scenarios.
Why do you think it will increase so much in scenario A2? Why will emissions go down after the year 2050 in scenario A1? Why is B1 the scenario which gives the least carbon emission?